Framesi
103 For-Me Refresh Me Dry Shampoo 150ML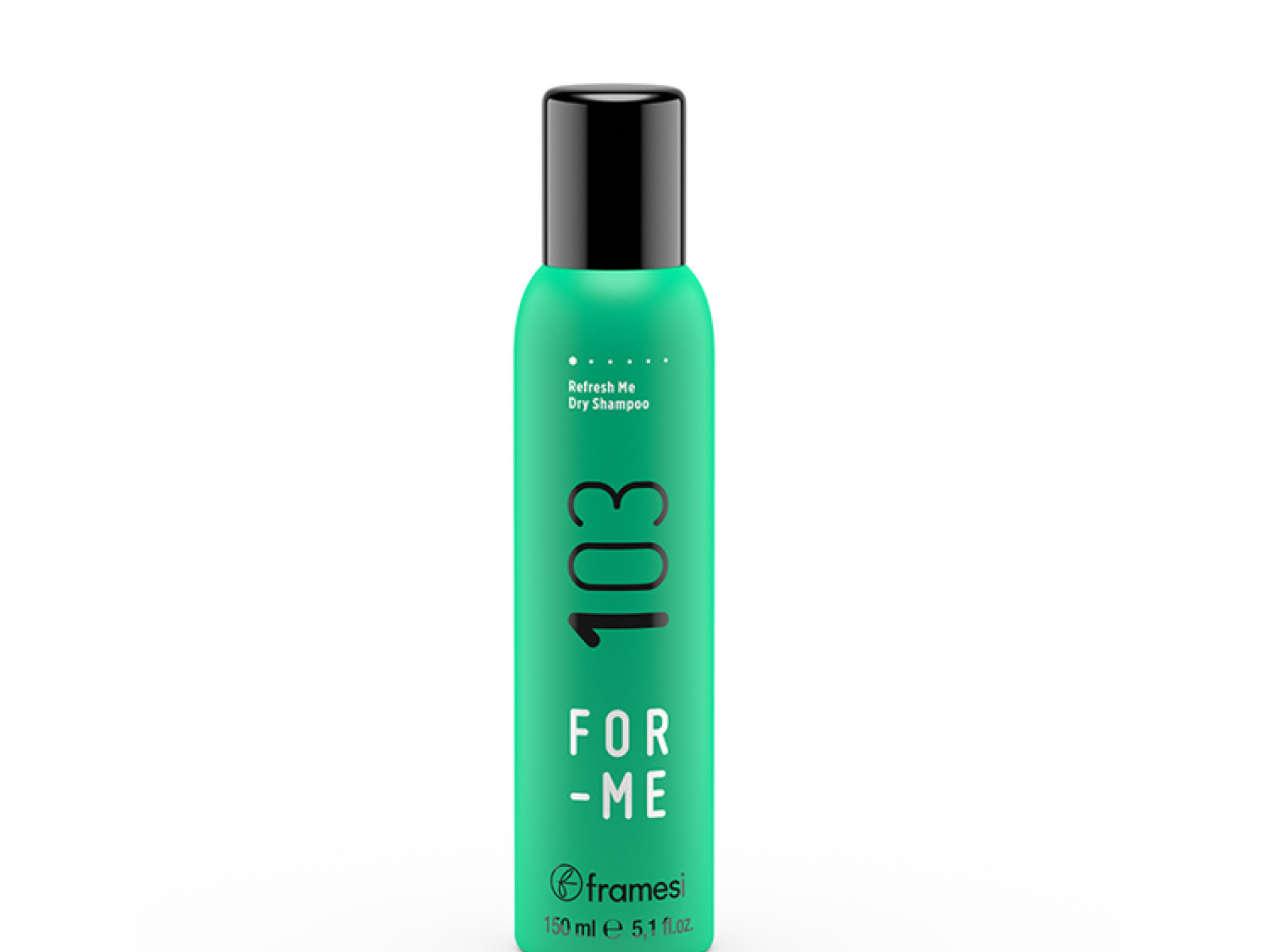 ---
Refresh Me Dry Shampoo. Instant volume.to create, revive and raise.
ACTION: *Gives volume *Absorbs excess sebum *sustains style.
RESULTS: *Instant fresh sensation *Extra volume *Lighter style.
INGREDIENTS: Extract of Wakame Seaweed *Impalpable modified starch that absorbs excess sebum. *Argan and sesame oil, rich in anti-oxidants and vitamins, that hydrate without weighing hair down.
HOW TO USE:
*Shake well * Spray uniformly from a distance of 20cm *Leave on *Brush well.