Framesi
117 For-Me Shine Me Split End Essence 50ML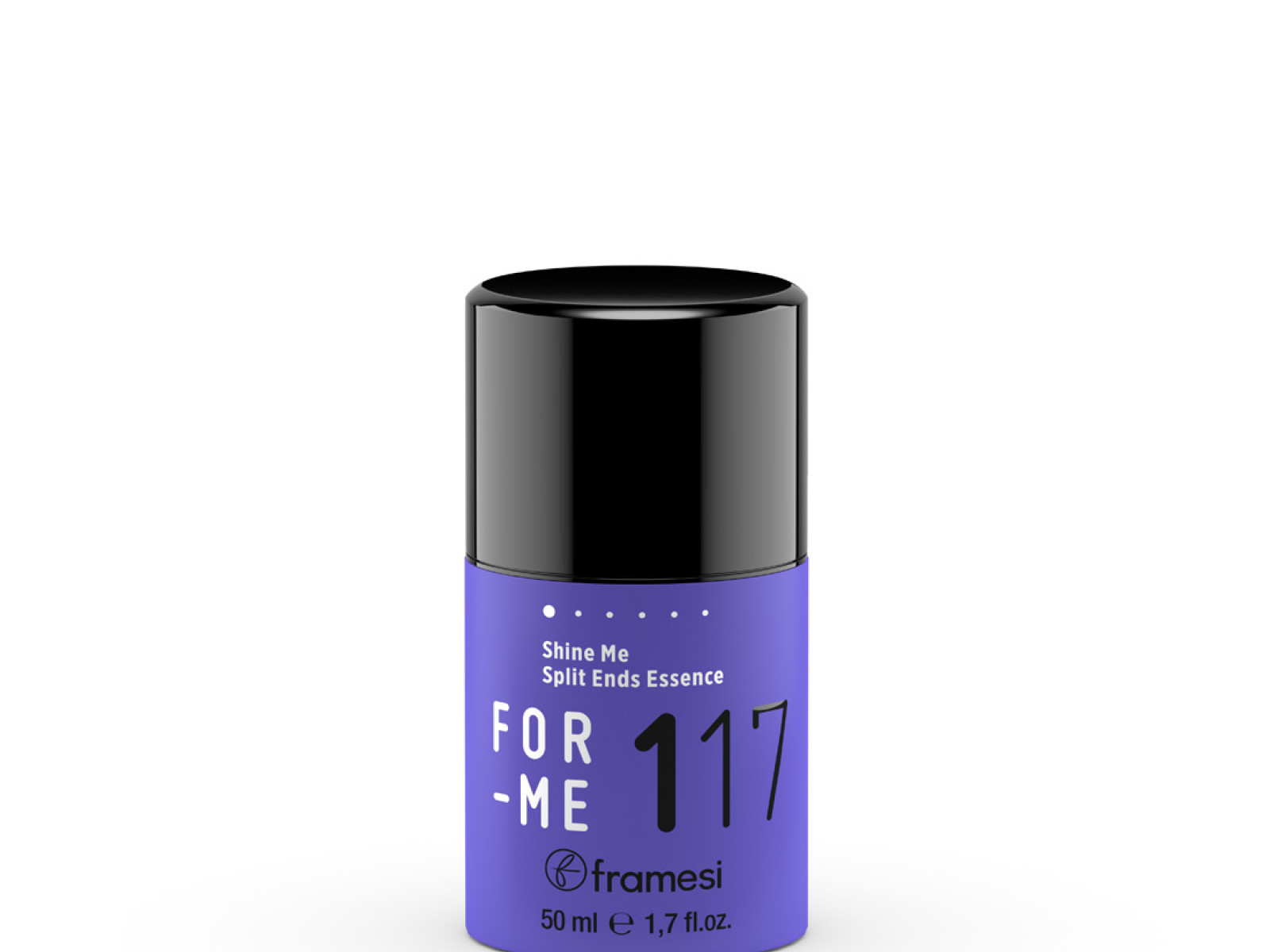 ---
Shine Me Split End Essence. Repairs and remedies. For all hair that is always perfect.
ACTION: *Multi-function perfecting serum *Re-compacts split ends *Illuminating.
RESULTS: *More unuform hair *Nourished reinforced fibre *Disciplined styling.
INGREDIENTS: *Extract of Wakame Seaweed *Repairing plant micro keratin *Organic oil of Boabab.
HOW TO USE: *Spread on dry or towel dryer hair *Create the style *Finish with the irons for an excellent sealing of split ends and smooth lengths.